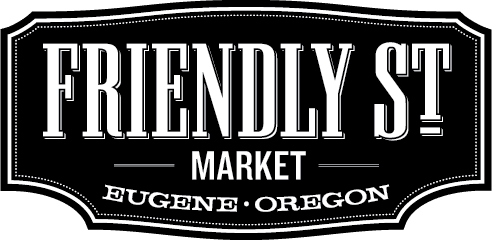 🕦  Friendly St Market Hours
Open Every Day 8am-10pm
📍 Location
2757 Friendly Street
Eugene, OR 97405
Benjamin Rosenberger
Excellent community market that is family friendly and safe. Local produce/products, specialty items with warm and welcoming staff make this market part of my shopping routine
Evelyn Radcliffe
Probably my favorite place to buy groceries, especially produce! Everything always looks so fresh, they've got lots of local produce, and a 50% off shelf. The employees there are also very friendly.
Madeleine Sisson
Lovely selection of local produce, dairy, meat and bulk options as well as other groceries that you would find at another local grocery store.
I especially love the Farmers Union Coffee location inside of the market with outdoor seating.
This is reason enough to do your shopping and enjoy some fine espresso all in one. 🙂
Klaus A.
Love the big selection for a local business. Café has great drinks and a nice little breakfast selection.
Nathan Maybee
Excellent selection of quality natural products for a small market. Friendly staff.
Friendly St Market
Open Every Day 8am-10pm
2757 Friendly Street
Eugene, OR 97405